Are you a structural engineer - a Connection Engineer (CE) or an Engineer of Record (EOR)?Qnect's SaaS solution provides a solid Return on Investment (ROI) for everyone including YOU the engineer. Today's Tech Tuesday blog is the final of this segment where we go through the different disciplines - Structural Steel Detailer, Fabricator, Erector and the Engineer both Connection Engineer and Engineer of Record.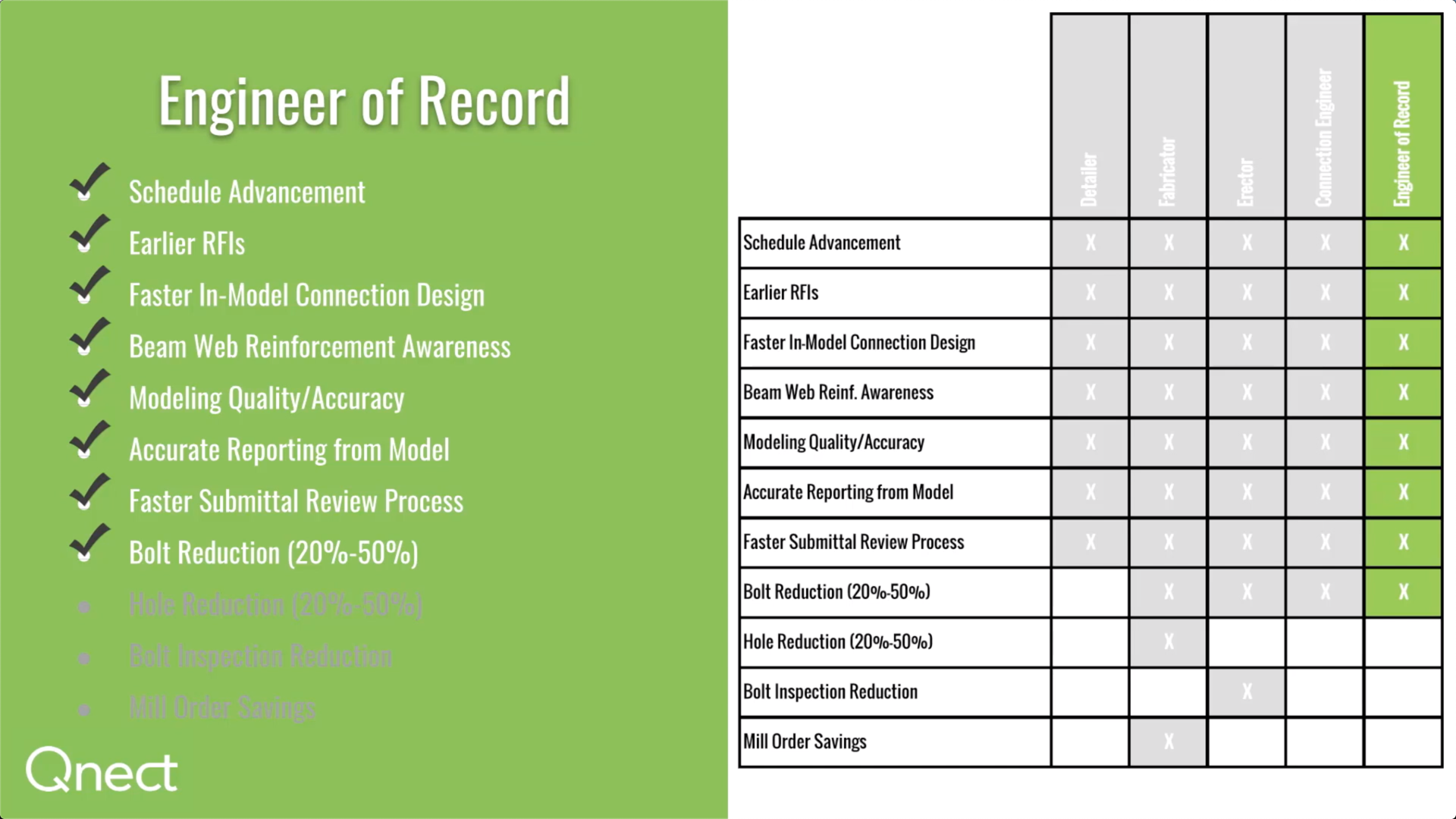 Above is Qnect's check list for the Engineer of Record. You see that it follows very close to the Connection Engineer below. Not surprising to those who know Qnect. If you don't know Qnect and would like to learn more we have a 2-minute video here and then if you have more time a 12-min video here.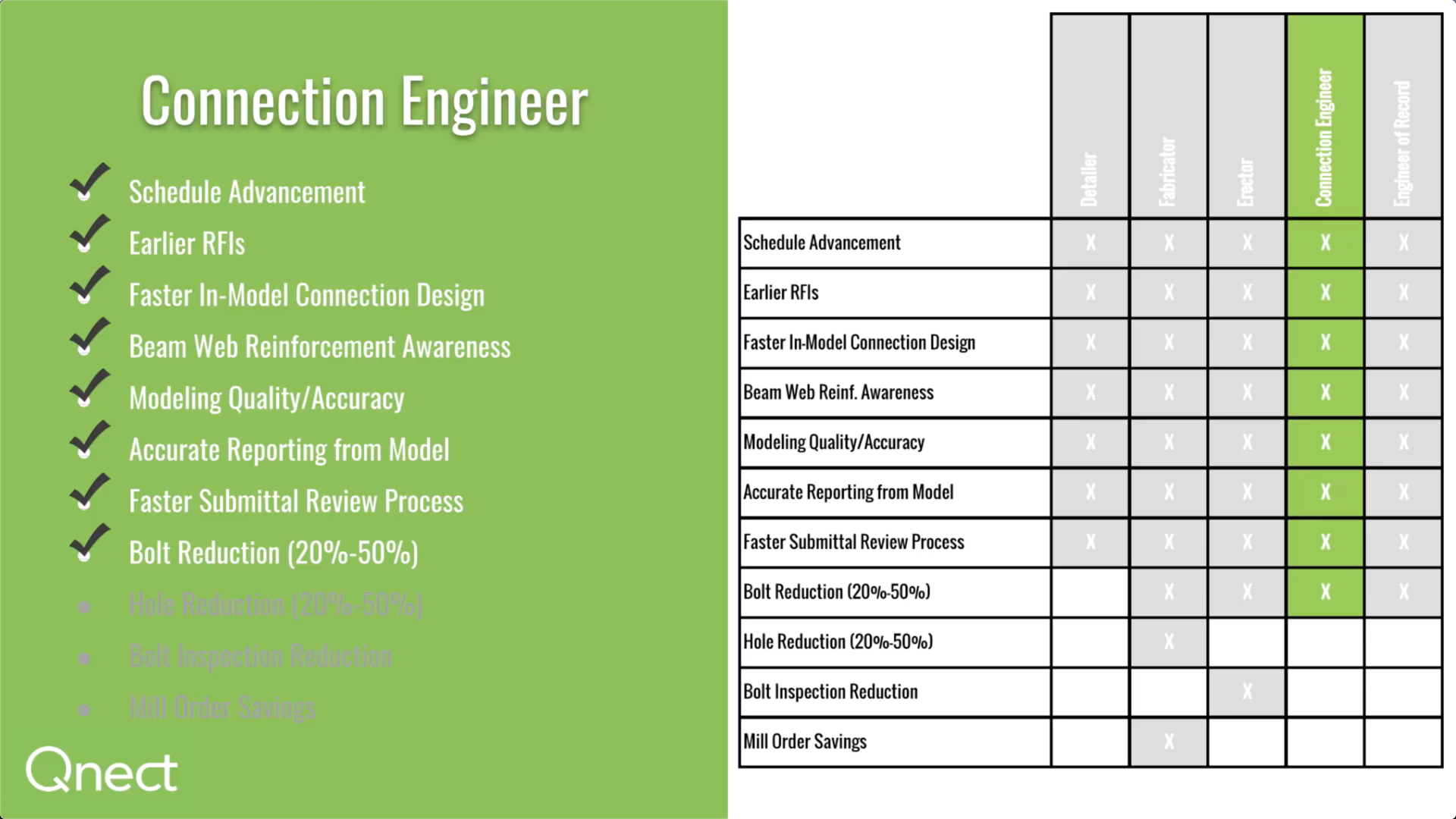 When we look at the chart above, we can see that the engineer can do his or her job - their contribution to the workflow of the project - much better when Qnect is used on a project. It makes a difference.
Such a difference that people have told us: with Qnect "Steel Just Got Smarter" is THE way to describe what happens when those in the building and construction industry implement Qnect. Whether you use Tekla Structures, SDS/2, Autodesk products such as Revit or Advance Steel, you'll want talk with Qnect. In the meantime, use the navigation to find more information on Qnect such as How-To videos and even a Getting Started with Qnect page.
For not, take a look at the short video below and use the transcript to follow along.
TRANSCRIPT:
So connection engineer. Pretty much the return on investment (ROI) there is going to be the same categories as a fabricator and an erector. Same thing with the EOR you know Engineer of Record. They're only going to apply in certain areas obviously hole reduction, bolt inspection, mill order savings probably won't play a role for Engineer of Record.
Finally how much will you save:
How much will you save from scheduled advancement?
How much will you save from early RFI's?
How much will you save from faster in model connection design?
How much will you save for from beam web reinforcement awareness?
How much will you save from modeling quality and accuracy?
How much will you save from accurate reporting from that model?
How much will you save from faster submitter review process?
How much will you save from bolt reduction?
How much it will you save from hole reduction?
How much will you save from bolt inspection reduction?
How much will you save from mil order savings?