Notable updates from last month:
inspect_qnect: Updates to button3 - clean up of several issues with InspectQnect. See images below.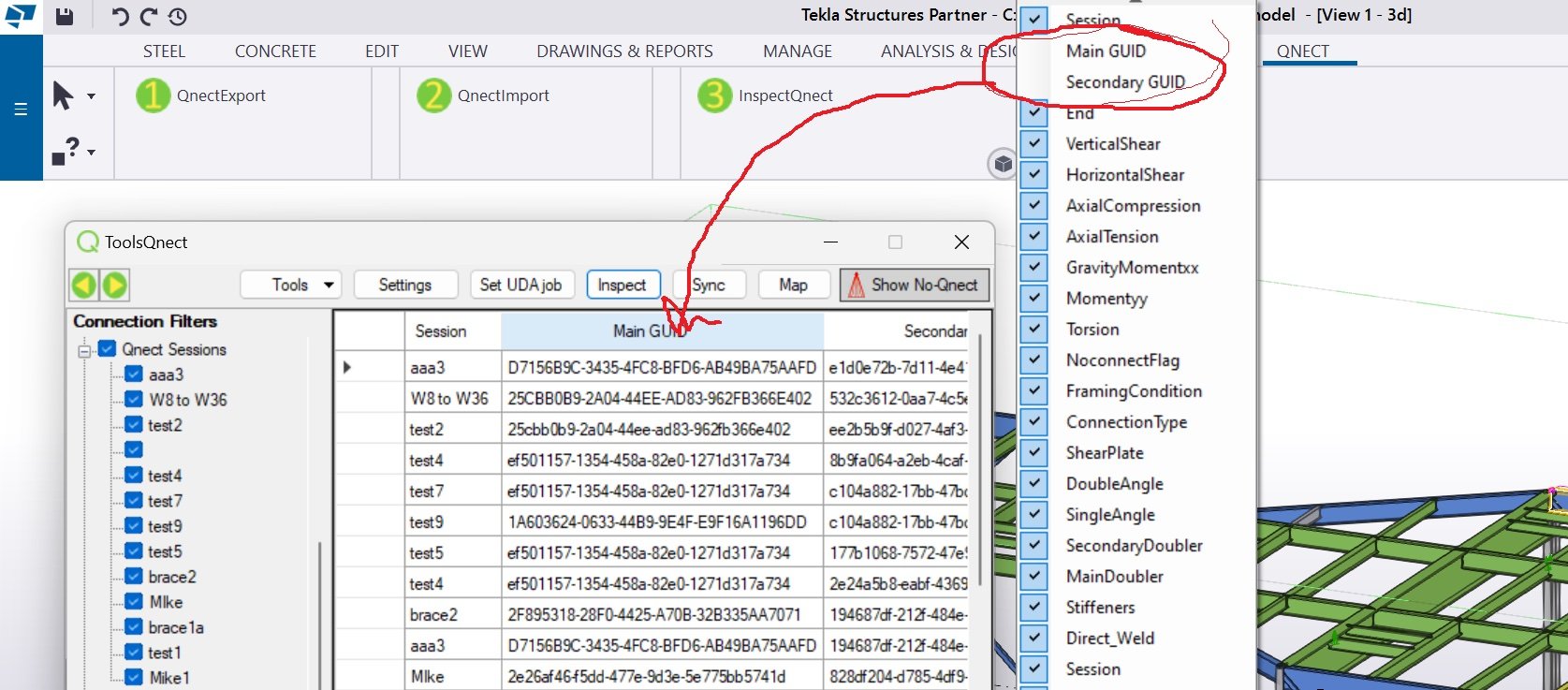 Button 3 Inspect Qnect, mouse over pop up of NoConnect reason on NoConnection code
inspect_qnect: noconnect category filters - The Early Issue Detection list has been broken into the following categories for Map reporting:

"EOR Questions"
"Erection Check"
"Modeler Check"
"Connection Engineer Required"
"Other"

Preference report material alias issue. It needs to show if the alias was set for From the model and/or To the model. See image below.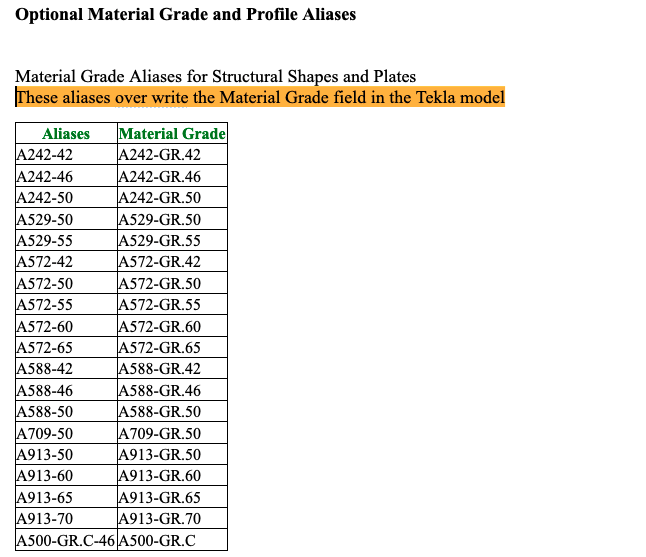 Updating in-model Aliases for already connected groupings

Alias update - There are several fields that are downloaded into the model that need to be changed for the fabricator's internal system. These include all the alias fields (that already exist on the web preferences)

Material grade alias

that we use to download parts into the model, for example: A572-GR.50 can have an alias called A572-50.

Plate name alias for example: Full Depth Shear Plate can have alias

called FDSP.

Part numbering and format method, for example: Plates = PL, start number = 1. Format: Phase number before prefix
Bolt assembly aliases that we download rather than use our internal format, for example: Q-A325N_TC can have alias called A325N-TC