It was a busy 2019, which ended in a productive end of year for product enhancements. In addition to the Release Notes found in the app, we wanted to highlight just a few for you here.
We added a new preference for centering bolt group on beam web at beam to column flange shear plate connection This provides users with more preference options since we know and understand that everyone works a bit different. This added preference can be seen below in the image.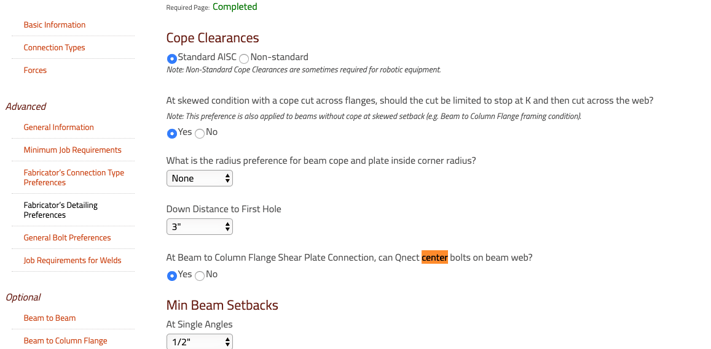 We also added the tracking of Tekla Structures version used per session run. This will help us identify timing of supporting old versions of Tekla. By gathering this data automatically frees you of time needed plugging in this information. Although this is primarily an internal feature for Qnect, you benefit with quicker customer support response time and effectiveness.
To make your work even faster, we added more flexibility for non-standard material grade strings like "-GR50", "-GR.50", "Gr 50." We understand that inputs from users can be different regardless that the item is the same. Adding more flexibility for non-standard material grades [examples] allows you to work quickly and in the terms/phrases that is most common to you.