We've recently released an e-book about "Model Preparation."
Why did we do this?
Just a few months ago, we hosted a webinar on Best Practices. Part of that webinar covered Model Preparation as it pertains to BIM (Building Information Modeling) for structural steel fabricators, detailers, Engineers - both Connection Engineers and EORs (Engineer of Record). Most of the tips pertain to modeling in Tekla Structures; however, the information can be used in other programs such as Nemetschek's SDS/2 and Autodesk's Advance Steel and Revit. The webinar covered some great points. You can view the webinar here.
Why an e-book?
So going back to the question: Why an e-book? The people that attended the webinar live as well as those that watched the recorded version share very insightful comments. One consistent comment could be summed up as "This is valuable information. How can I share it with my team?" Several mentioned that their co-workers, even their subs, would not watch a video but would read an overview or summary.
We also considered several different ways to present this information. We considered using the original PowerPoint but adding comments. We considered a more engineering approach which would just be text and a few images. In the end, we came up with this e-book.
What did others say?
We shared this with our industry friends including structural engineers, EORs, steel detailers, BIM Project Managers, Estimators and owners of structural steel fabrication shops. The feedback: Thanks! We need this.
They all use some form of structural steel connection design software. Some are more focused on larger multi-ton projects such as hospitals, large office buildings and schools. Others focus on smaller tonnage projects. Steel joint details and steel joint design came up in a few of our conversations as did gravity connections, moment connections, wood joists to steel beams, steel beam to beam connection, steel beam to column and steel bracing.
Many of the subs and younger engineers and detailers are looking for examples. They want to see AISC connection design examples and steel moment frame design examples. Structural steel design calculations were a concern for a few.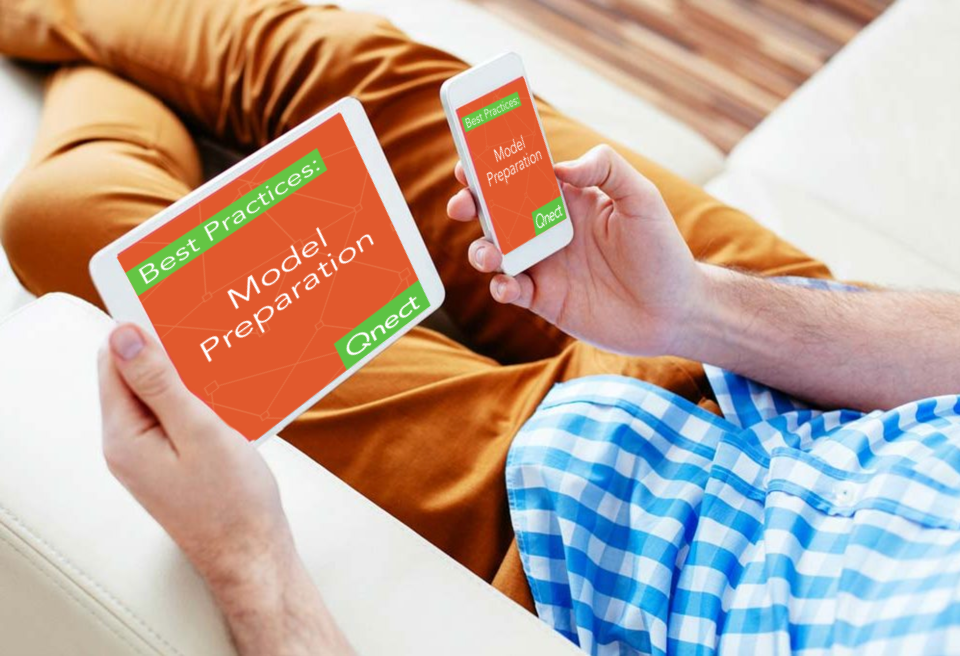 What do you get with Qnect?
It's important that they understand that all connections designed using the Qnect innovative iterative process engineers each connection the most optimized way. Once preferences are set-up, the program then follows to match your exact requirements. Some more examples:
Framing Condition:
Beam to Beam
Skewed Beam to Beam
Beam to Column Web
Skewed Beam to Column Web
Beam to Column Flange
Skewed Beam to Column Flange
Beam to HSS Beam
Beam to HSS Column
Beam to Embed Plate with pl washer provided
Beams framing at different elevations
Beams framing at different horizontal offsets
Beam to spandrel beams requiring full depth shear plate or filled double angles
Slopes up to 5:12 ( less than |2.5| deg)
Available Connection Types:
Shear Only, Shear and Axial Connections:

Shear plates
Extended shear plates
Double Angles Bolted Bolted
Double Angles Bolted Welded
Double Angles Welded Bolted
Single Angles Bolted Bolted
Single Angles Bolted Welded
Single Angles Weld Bolted
And more...



Moment Connections:

Directly Welded Flanges with Shear Plate
Directly Welded Flanges with Double Angles Bolted Bolted
Directly Welded Flanges with Double Angles Welded Bolted
Bolted Flange Plates with Shear Plate
Bolted Flange Plates with Double Angles Bolted Bolted
Bolted Flange Plates with Double Angles Welded Bolted
Above Connection Types and Framing Conditions work with the following options:
Shear loads
Shear and Axial loads
IBC Integrity loads
NYC Integrity loads
OSHA ­ Drop Angles Opposite Support Web or Eliminate Top Right Bolt
Bolt Stagger for Bolted Bolted Angle Connections
Web Doublers at Coped Filler Beams
Web Doublers at Column Web at MCs
Web Stiffeners at Girder and Column Webs
AWS Welds Types ­ Fillet, PJP, CJP
You know that proper model preparation for fabrication can prevent unnecessary headaches and frustrations. Preparing the model right the first time, leads to a smooth project handoff and much more. So what are the secrets? How can I be sure that my model is ready for fabrication? In this e-book, we explain best practices for model preparation.