It starts with a welcome at the airport. I flew into Midway but I'm sure O'Hare had these as well - a nice "welcome" from Chicago with FABTECH up at the top. A nice way to kick-start the week!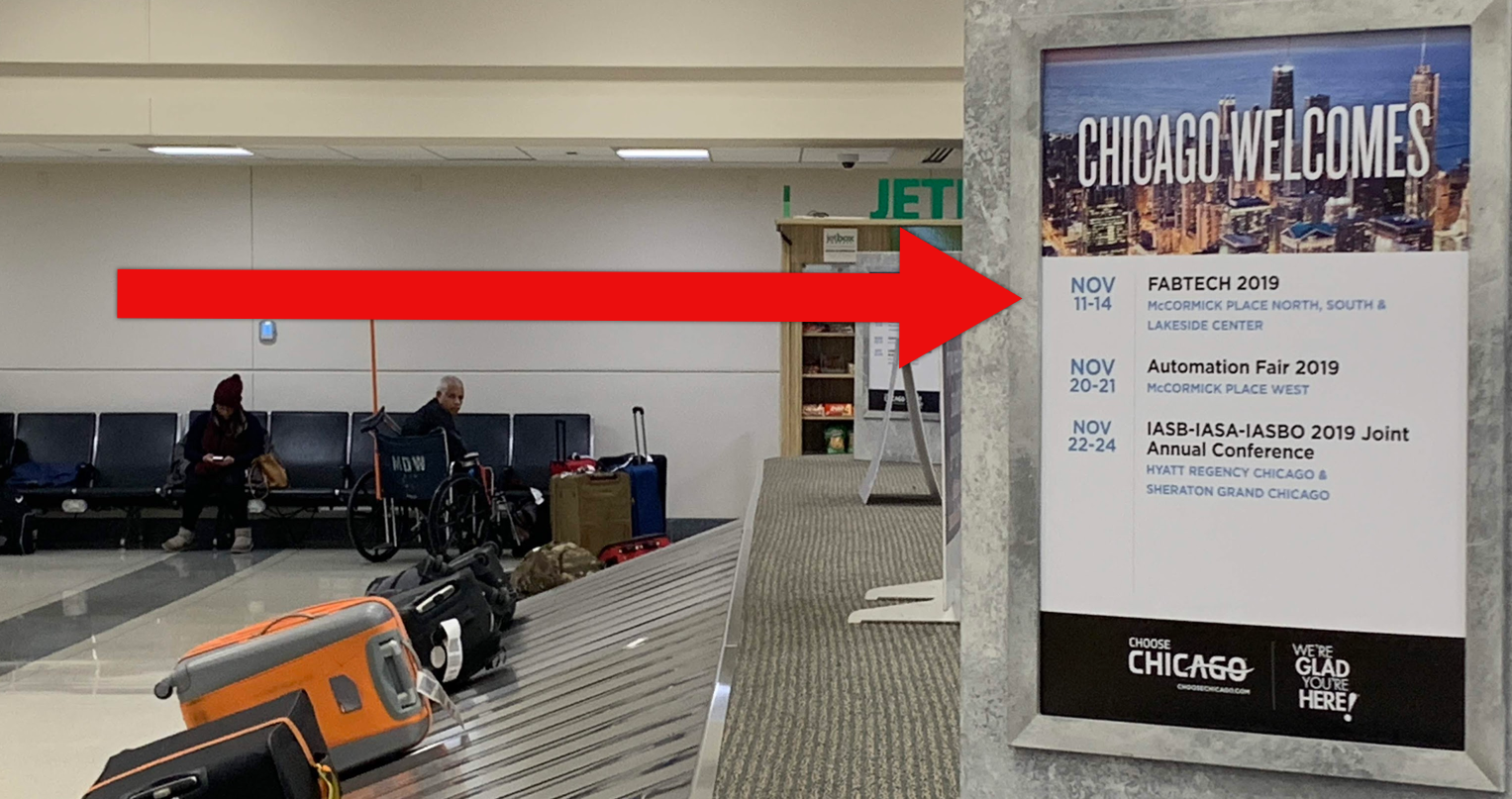 Then, we had record low temperatures in Chicago. That's right, it drop to 10 degree Fahrenheit!
But even with that cold, the McCormick Place was hot with product demonstrations, steel workflow conversations and new customer introductions.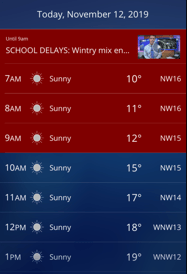 Account Managers, David Kowlaski and Brian Griffen were joined by Director, Global Marketing, Christian Erickson and represented Qnect at the event.
Adding an extra day from last year worked out well for us and our booth visitors. The event opened Monday morning and closed mid-afternoon on Thursday. Those last days are usually VERY slow but FABTECH 2019 was different; we still had lots of booth visitors and interest on Thursday.
Wednesday morning, The Industry Forecast Breakfast proved to be well worth the time. The economic report shows positive strength in the economy, which is always good to hear!
One slide really caught my attention. Haver Analytics shared a slide titled "Huntington Private Bank Forecast: Slower but Sustained Economic Growth. The small dip at the end of Q3 2019 and Q4 2019 is followed with 4 quarters of "sustained" growth. If you'd like an image of this slide contact me.
Scroll down to see more pictures from the event!
Most of the visitors to the booth were interested in how Qnect could help with scheduling, which still tends to be high on the "what's your biggest pain right now" list.
We shared insights into:
Shop Drawing Production: Preventing schedule drift - see how Qnect creates buffer time to deal with changes and mitigate schedule drift. Ex: 16 week schedule - buffer time of 3.2 weeks to 4.8 weeks. Would this be important to you?
One Station Fabrication - Qnect will use its patented software and proprietary process to manage end connections to maximize the number of pieces that need one station fabrication versus two including for example maximizing the number of pieces with only holes and no attachments. If we were able to achieve this, would it be impactful to you?
Reducing Time to Fabricate - experience how Qnect reduces time to fabricate by reducing bolts and holes to drill anywhere from 20% to 50%. If Qnect can do this for you on every job you have over a year will this matter to your productivity and bottom line?
These three items were recently covered in a very well-received webinar on improving fabrication production. Please view this post with the video as well as a transcript for quick reading.
ADDED: We have a few requests for the short demo video we had at the booth. For those of you interested, you can find the Qnect 2 Minute Demo Video here.