Welcome to the new year!
In December Qnect updated the in-model review capability in button 3; 1- add option to search or filter based on comments and status and 2- add option to select parts in the model based on selected rows in the report.
There is a new pop up window that appears when a user copies the job preferences. Crucial preference settings are listed for review; once reviewed the preferences can be updated as seen fit.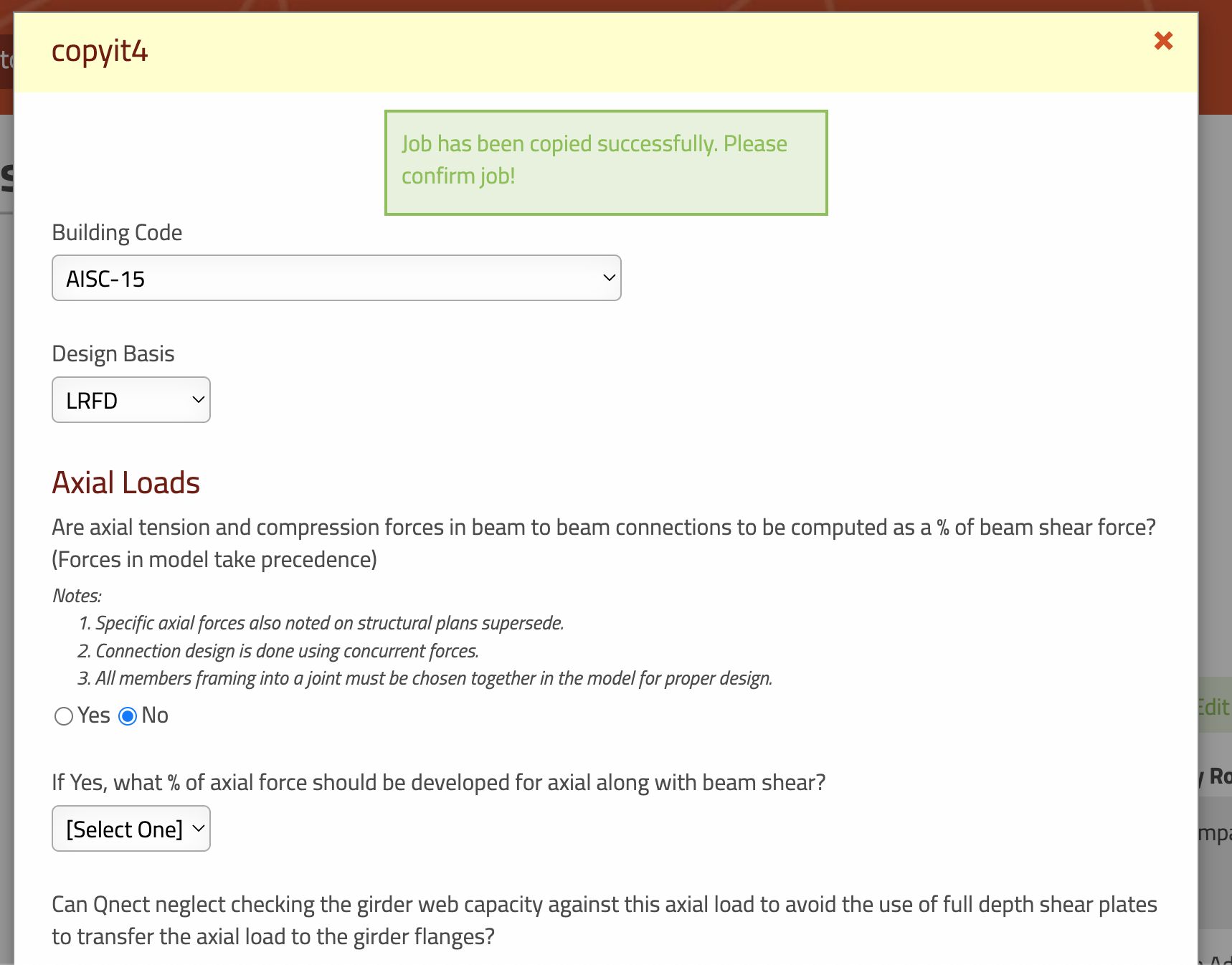 Fix movement in slot usage for STD holes - Added new gage options on the preference for gage sizes.


For Double Angle Bolted Bolted
Imperial '2.875', Metric-Imperial '73.0'
For Double Angle Welded Bolted
Imperial '5.75', Metric-Imperial '146.0'
HSS vertical brace - Update slenderness calc for AISC 15th at HSS column:

Shared and non-shared bolt arrangement issue in model - the issue where the bolt arrangements that were a combination of shared bolts with the opposite connection and non-shared bolts has been resolved.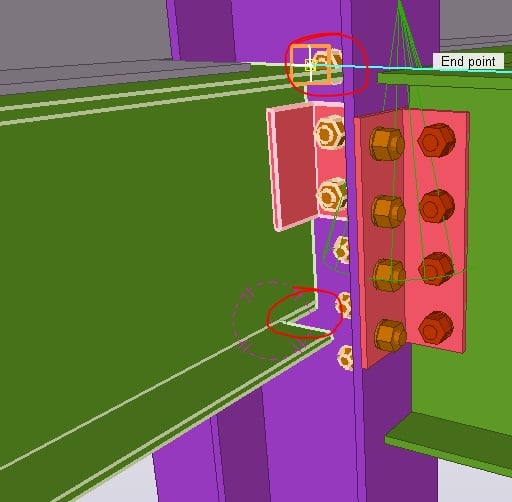 Add Qnect UDA - Galvanized bolts override is now available in the Qnect tab on the UDA for each beam.