Qnect Saves Data Center $600,000
More and more data centers are going up across the USA. It's been documented and most recently in this Construction Dive article: Data center construction market continues to boom.
"Northern Virginia...known as "Data Center Alley"...has the world's largest concentration of data centers, with more than 18 million square feet in operation and millions more being planned or developed."
In this 3 minute demonstration, learn how the use of Qnect helped save one data center $600,000. With Qnect's incredible speed, the ability to engineer and analyze hundreds of connections, results like this are not uncommon.
(The content below the video is the video's transcript)
We're very happy today to talk about and show you the power of our analytics. Qnect, in this particular case, how we saved a fabricator and the erector $600,000 on a 4,000 ton job on the west coast. Certainly a lot of money saved on this project. As is often the case with west coast projects, we were asked to primarily use shear plates throughout. We were specifically told don't even look at any other options.
Let me show you what we learned from analytics, which some of you may or may not know but it's our ability to run the building multiple times, trying multiple different joint configurations to analyze early data for best decision making.
Here's what we noticed when we ran shear plates throughout the job.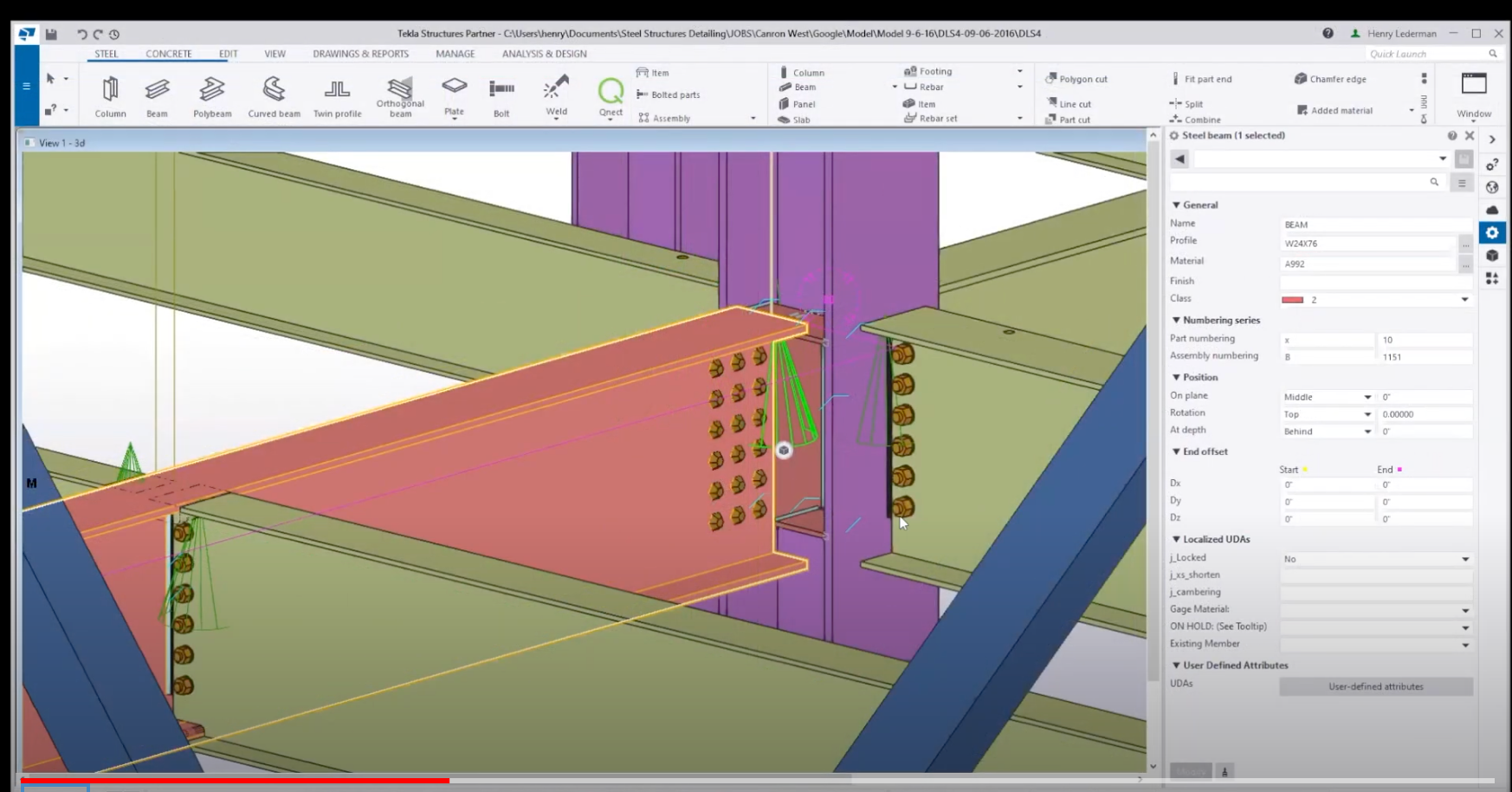 We noticed that at the beam to column web almost every connection required three columns of bolts as you can see here. This is a 24 inch beam, it's got 18 bolts. The primary reason is this is a data center as you can see the size of it and the loads are very heavy and this is what's causing this kind of result. So we took a look at this and in the observation of it we decided to try other possibilities on our own. Let me show you what happened next.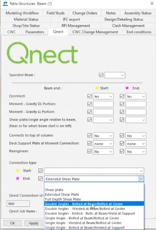 We tried double angle connections. I'll show you that now. We'll change the connection end to a double angle bolted bolted. Since we've run this already, I will just download the connection.
You can see for the same loading what we ended up using. So once we ran the double angles what happened is we noticed that the number of bolts ended up being 12 bolts so with the extended share plate we had 36 bolts, we had extended plates, we had welding of stabilizers, so it's quite a bit of work. When we used a double angle we basically cut the number of field bolts down by ⅔. We went from 36 field bolts to 12.
We certainly did increase the shop bolts another six bolts but of course in the shop that cost is much lower. We produced this data for the fabricator.
The fabricator brought the erector in, brought the shop superintendent in. They went through the data and despite the original instructions to simply use shear plate everywhere, which by the way we did on everything but the column web. They decided to go with the double angle connection thereby saving $600,000.
We look forward to bringing you our analytics on projects that you may have.