Above: Image of Sea-Tac International Terminal. | Photo credit: HOK Architects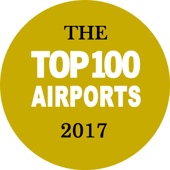 What's the #1 pain point at the airport? Delays. According to Skytrak's World Airport Awards, the Seattle-Tacoma International Airport (Sea-Tac) is listed as one of the top 100 airports in the world, moving down four spots from 2016. How can they move back up the list? Prevent delays. With a little help from QuickQnect software and a team of engineers, detailers, and fabricators the Sea-Tac airport will expand gates and aircraft hold positions in no time.
The expansion will benefit globetrotters and the local economy. Seattle Commissioner Bowman said, "This project represents benefits not just for travelers, but also for the broader community, including more jobs in construction and airport industries, future opportunities for entrepreneurs in dining and retail businesses, sophisticated building plans to lessen our environmental impact and an artistic vision that our community can be proud of."
And Senator Maria Cantwell said, "I was proud to help break ground on Sea-Tac Airport's North Terminal expansion, adding eight gates and new amenities for passengers. Sea-Tac is one of the fastest growing airports in the nation and we must keep making these critical investments in our infrastructure to accommodate our growing economy."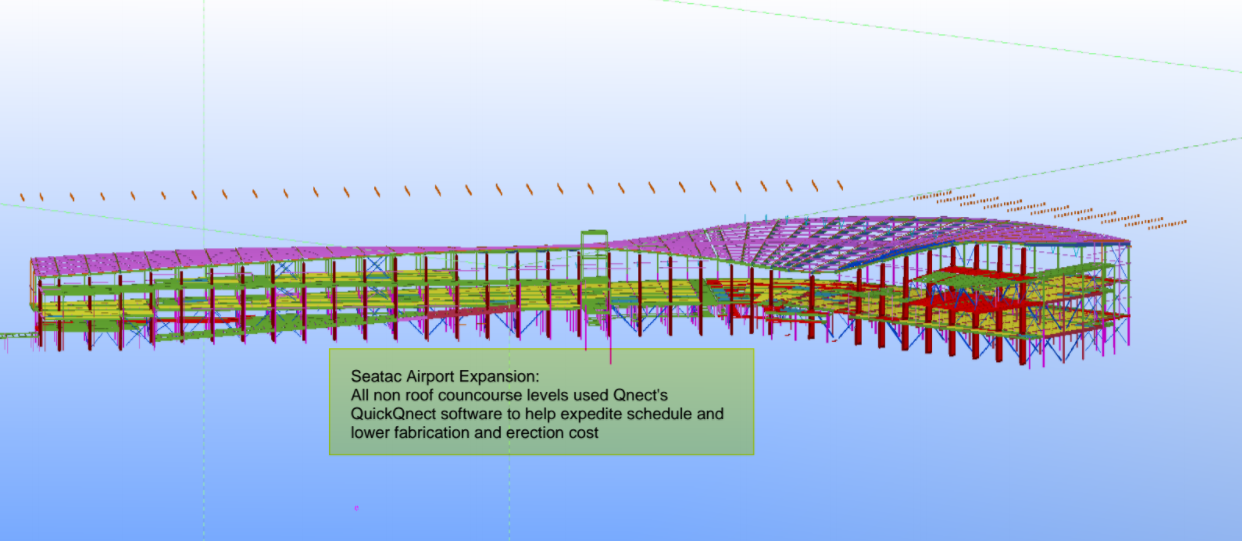 A Tekla stick model of the SeaTac North Terminal expansion
Behind the scenes on the Sea-Tac project, Qnect saved time and money. We also broke an old habit. Initially the Engineer of Record (EOR) delivered "mandated" connections. The fabricator pushed to use Qnect. He knew the software would create efficiencies in scheduling the job. The EOR agreed and delivered non-mandated reactions which were used by Qnect to engineer and optimize the joints at extraordinary speed. Qnect engineered the connections of the Sea-Tac model in one hour, which had a very positive impact on the schedule and optimized substantial savings.
Bidding on a project? Want to know quickly if Qnect is for you, send the Qnect team your next project. Start today. See how QuickQnect works with your Tekla models in our 13 minute demo video.
For additional Media Coverage:
---