We're excited to announce this agreement with Exact Detailing! The content in this blog is from the joint press release and contains details of this agreement. If you would like more information, please use Contact Us to find the method that works best for you. We look forward to sharing Qnect with you.
[HADLEY, Mass, April 29, 2021] Qnect LLC, a recognized SaaS leader in the steel engineering space, announces a collaborative agreement with Exact Detailing to provide services under a new Qnect delivery program. (View the PDF)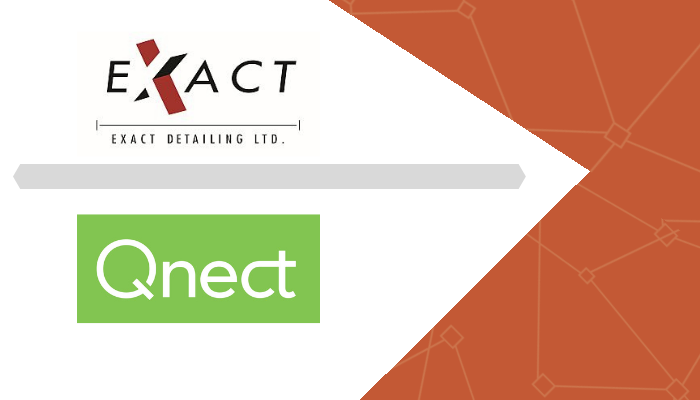 For the past few years, Qnect has offered project based pricing for their services. They've now added the option to buy a subscription which gives significant discounts to regular users like Exact Detailing. Exact Detailing now has more freedom in the use of Qnect which is always backed up by Qnect's Super Service team.
"Today's announcement is the fruition of many months talking with industry leaders and others about finding the right formula for a true win-win relationship," says Jef Sharp, Qnect CEO and Co-Founder. "Through these conversations we have uncovered the best model for Qnect to serve the EOR, detailers, fabricators and GCs and we're thrilled to be working closely with Exact Detailing to bring further optimization to their projects."
Qnect has been put into use on several landmark projects in Boston, NYC, Chicago and across the U.S. as well as many data centers, schools, hospitals, airports and more.
"Seeing how Qnect contributes to the projects we've worked on with them, helped to solidify our commitment to this new program," says Jeff Arnott Exact Detailing President and Owner. "We found solid value in Qnect from the first time we incorporated the software into our workflow. Because of Qnect's speed and accuracy, we are able to accelerate the overall schedule, and provide enhanced BIM coordination to others earlier in the project. This makes our job easier and further strengthens our reputation as trusted partner."
Tero Laine, Director of Technical Services at Exact Detailing added, "we noticed how much quicker we can get from schematic to fully detailed and checked models when Qnect is guided to handle lion's share of connection details. In addition to designing the connections, Qnect adds them into the Tekla model as complete details. We can therefore use more of our time to maximize the value we provide to our clients and focus on value engineering any complex and expensive details to benefit the ease and cost of fabrication and erection. Qnect now does lots of our "bulk" work in creating the required connections…and does it very intelligently. Having a Qnect subscription will give us more freedom to expand our use of it, as using it more often does not directly cost us more. Designed and optimized connections are becoming a part of our standard detailing contracts like for example NC files and drawings have been for a long time."
In addition to improving schedule and providing access to early information, Qnect provides information that can lower the fabrication and erection costs. With Qnect, customers can expect to reduce the approval review process and to deliver drawings to the shop on time.