CISC Single Angle and Double Angle are now available.
Coming soon:
- End plates
- Single Angle Vertical Brace
What's new:
We have a new

model review checking tool

- Here is a short video that describes how to
use the In-model review tool.
An easy way to view connection history: When you click on a Qnect component cone, you can see the list of what has happened to the connection since it was loaded.
In the web app, under Preferences, the layout for choosing preferred angle size and gage has been updated to increase functionality: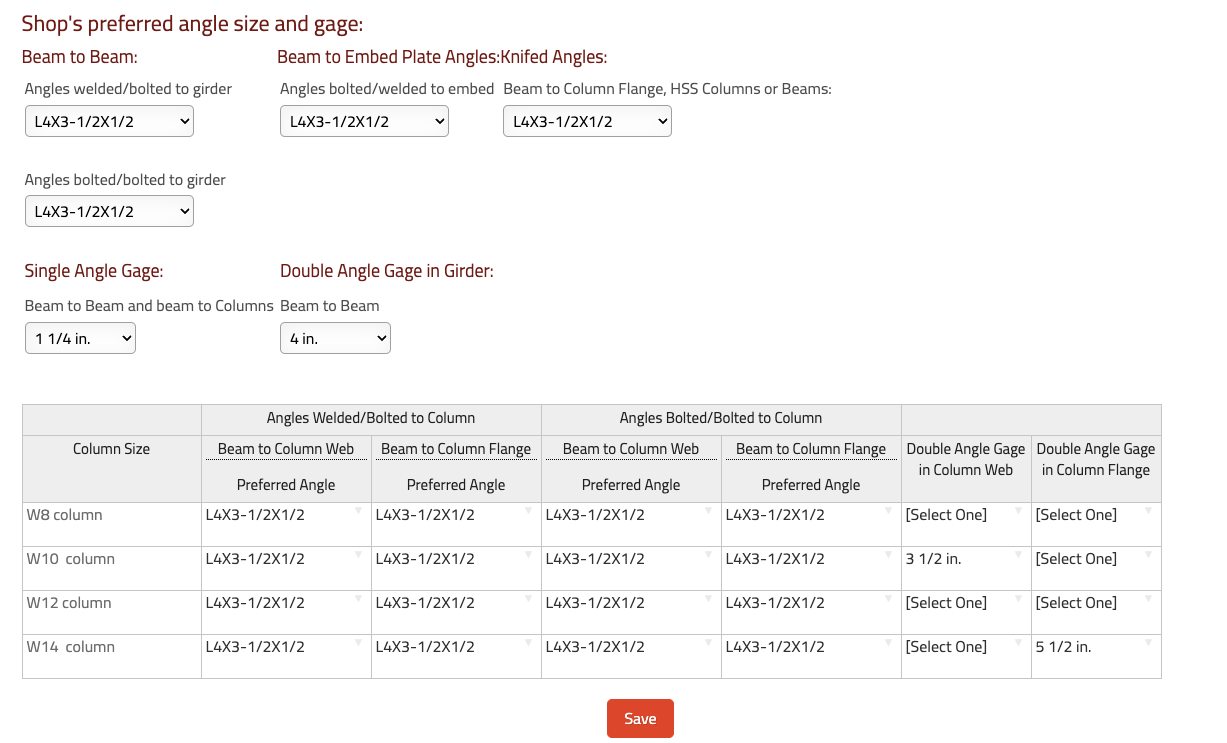 Preference for load to capacity comparison with extra margin has continued and we've added integrity code and axial loads: