Notable software updates from July '23:
Update weekly and daily emails with percentages - If you are not receiving a weekly summary email, please contact us.

Part 1: ISD - Use Previous Engineering (job_history_id) - This enhancement allows customers to rerun a Qnect connection using the preferences as they were when the joint was previously submitted for execution. This UDA field will more likely lead to getting the same connection code for small changes in the model.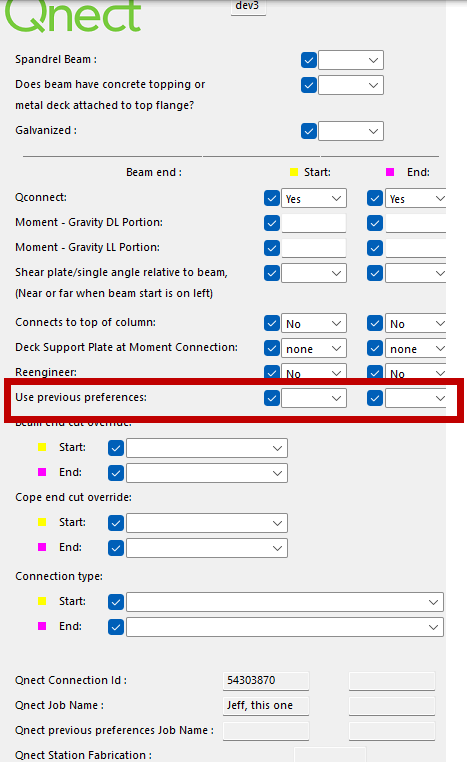 EPL - Update main and bolts calc for unequal gages - This enhancement will show more detailed calcs for End Plates with shared bolts on connections opposite each other that are horizontally offset.