Integrated Steel Delivery (ISD)™️, 100% Connected Model using QuickQnect™️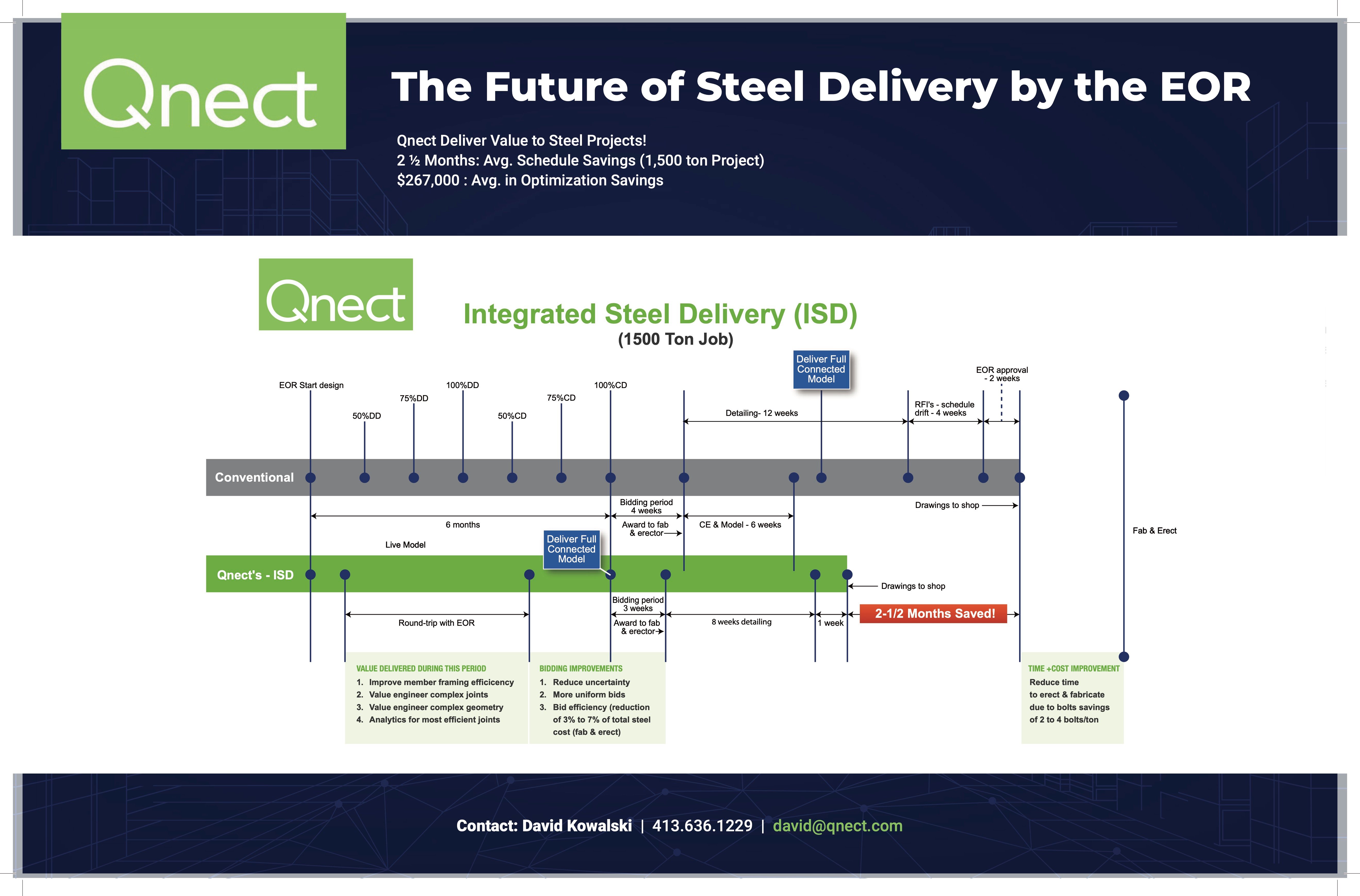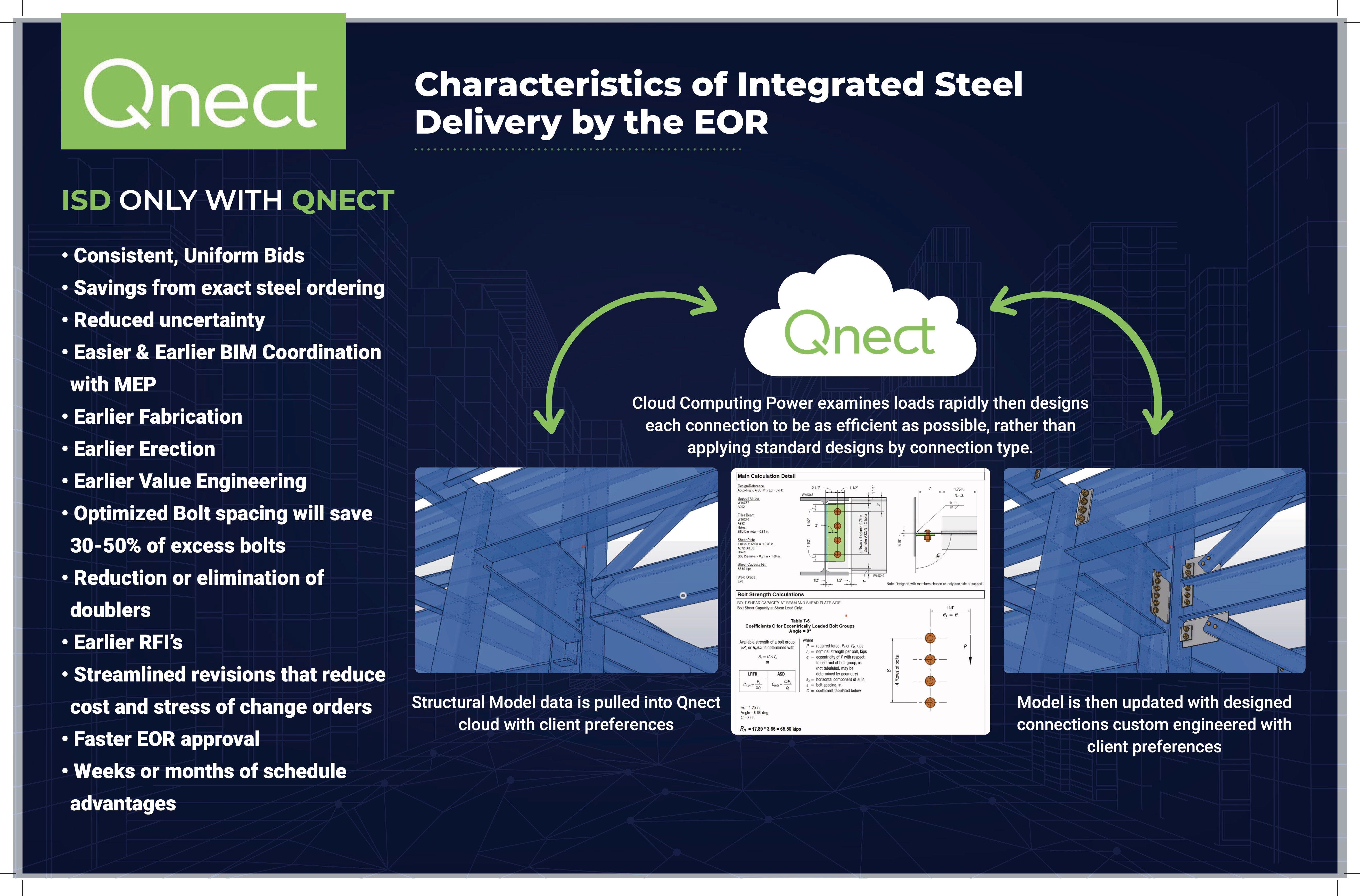 ISD™️ and the 100% Connected Model
Qnect integrates the connection engineering, detailing and exhaustive optimization of steel connections and delivers a 100% connected model (a.k.a. BIM Level of Development (LOD) 350 Model -- read more about BIM LOD Models here). The benefits of delivering these 100% connected models and using Qnect's ISD™️ system are compelling:
You will earn a significantly higher fee
Delight your customers with early VE items
Drastically reduce RFI's and change orders (along with the stress these cause!)
Save substantially on labor and material costs
Improve schedule by weeks or months
Minimize Approval/Review time


To read more about Qnect's ISD™️ system and 100% connected models, please click here.
For examples of projects that used Qnect's ISD™️ system, please visit this link.
And, of course, if you want to contact us, please fill in the form at the bottom of this page. You can also schedule a meeting with David Kowalski, our Sr. Account Manager.